When you need the flexibility of a second passport – you have come to the right place.

The work has been done for you.

With our service holding your hand you can have a fully legal second citizenship in a safe, stable, tax-friendly country in as little as 30 to 90 days.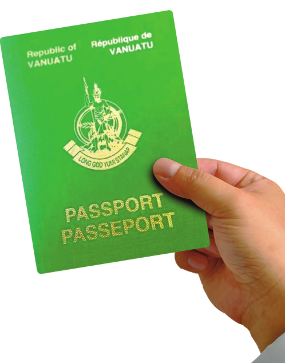 Vanuatu Government's
Vanuatu Development
Support Programme
Where can I go with this passport?
LIST OF 125 COUNTRIES – VISA FREE OR STAMPED ON ARRIVAL

Abkhazia

Columbia

Georgia

Kuwait

Netherlands

Solomon Islands

Antigua and Barbuda

Cook Islands

Germany

Laos

Nicaragua

South Korea

Andorra

Comoros

Ghana

Latvia

Niue

South Ossetia

Anguilla

Costa Rica

Gibraltar

Lebanon

Norway

Spain

Austria

Croatia

Greece

Lesotho

Palau

Sweden

Azerbaijan

Cyprus

Grenada

Liberia

Papua New Guinea

Switzerland

Bahamas

Czech Republic

Guatemala

Lithuania

Peru

Tanzania

Barbados

Denmark

Haiti

Luxembourg

Philippines

Timor Leste

Bangladesh

Djibouti

Honduras

Macau

Pitcairn Island

Togo

Belarus

Dominica

Hong Kong

Madagascar

Poland

Tokelau

Belgium

Dominican Republic

Hungary

Malawi

Portugal

Tonga

Belize

Ecuador

Iceland

Malaysia

Romina

Trinidad & Tobago

Bermuda

El Salvador

Iran

Maldives

Saint Helena

Turks and Caicos Islands

Bolivia

Eritrea

Iraq

Mali

Saint Kitts & Nevis

Tuvalu

Botswana

Estonia

Ireland

Malta

Saint Lucia

Uganda

British Virgin Islands

Fed. States of Micronesia

Italy

Marshall Islands

Saint Vincent Grenadines

United Kingdom

Burundi

 

Jamaica

Mauritius

Samoa

Guernsey

Bulgaria

Fiji Island

Jordan

Micronesia

Seychelles

Isle of Man

Cambodia

Finland

Kenya

Montserrat

Singapore

Jersey

Cape Verde

France

Kiribati

Mozambique

Slovakia

Zambia

Cayman Islands

Gambia

Kosovo

Nauru

Slovenia

Zimbabwe
FAST FACTS:
Easy, fast-track application system for approved applicants.

Citizenship in as little as 30 to 90 days.

US$160,000* for single passport with citizenship

US$190,000* for Citizenship with Passports: Includes Applicant & Spouse

US$225,000* for Citizenship with Passports: Includes Applicant, Spouse, and 2 children under 18 years!

Additional dependants – Grandparents, Parents, Student Children – at minimal additional cost

Attend citizenship ceremony in Vanuatu

Visit 125 countries visa-free or stamped on arrival
* includes initial application fee US$10,000 per applicant over 18 (which covers Financial Intelligence Check and initial deposit and VAT)

WHY VANUATU? PERSONAL REASONS:
Recently voted one of the happiest places in the world

Close friendship links with USA going right back to WWII means a welcoming attitude on the part of locals

Pollution free tropical environment (no winter)

English is one of the three official languages

International School (Port Vila)

Close to Australia and New Zealand to facilitate tertiary education for children

Without the high level entry costs to migrate via investment migration compared to regional Commonwealth counterparts, such as Australia and New Zealand

Upcoming direct flights between Vanuatu and USA.

Active social life, lots of things to do

No terrorism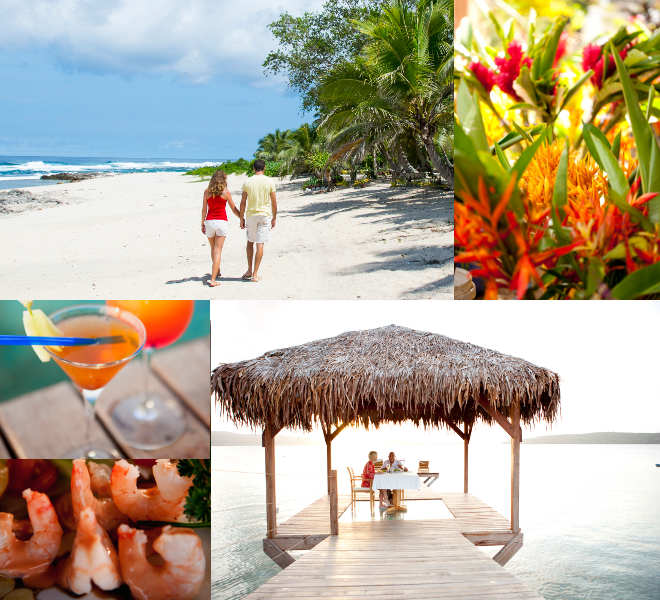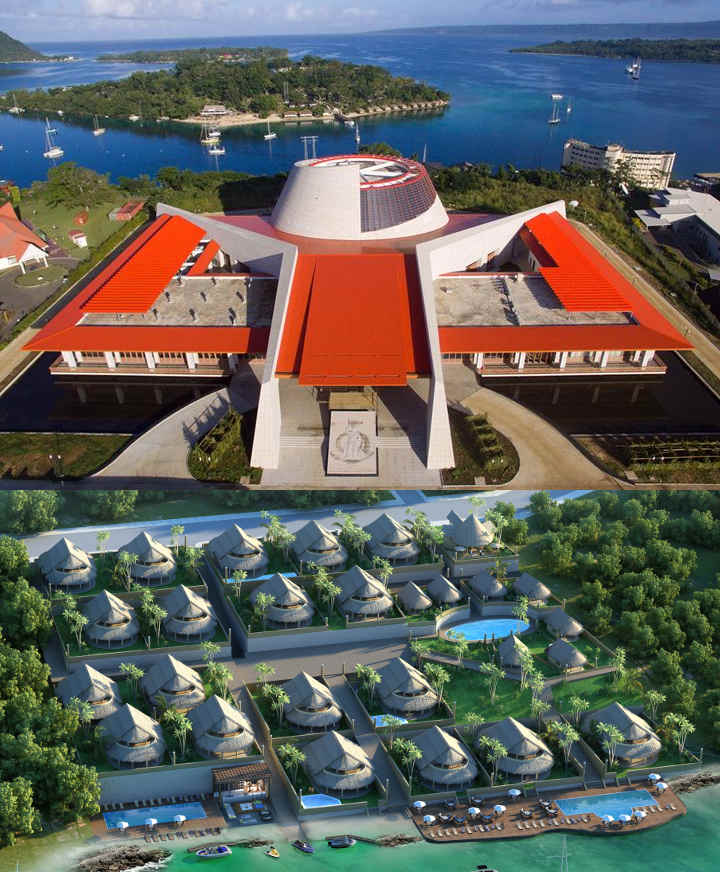 Top: Island resort US$23M upgrade 2016.  Centre: Conference Centre Completed 2016 for $17M. Bottom: Scuba Resort project off-plan sales underway
WHY VANUATU? BUSINESS REASONS:
Tax friendly environment with no personal or corporate income tax, no death duties, no capital gains tax

With the VDSP we can provide for you at a small extra cost an offshore international company to facilitate ease of business

Sophisticated banking system that respects the "privacy" of their citizens

No capital controls – in or out

Stable democratic Westminster system of government with English Style Judiciary and Legal system

Hi-tech communication system with 4G and fast internet access

Close to powerhouse markets, banking and trading centers in Asia

An emerging nation with recent membership to the World Trade Organisation with international investment in infrastructure projects such as international cruise ship terminals and International Airport

The VDSP Process Overview
Enter your contact details here now

We discuss it with you on the telephone (Chinese or English)

We send the initial requirements and forms for the Fast Track process

You provide the required details (we help you with all of this, including translations where necessary)

Completed forms

Proof of Identity

Police Check

Basic Health Check

Proof of income (or projected income)

Forward Application fee to Vanuatu Lawyer's Trust Account.

Attend Citizenship Ceremony and pick up passports and certificates
Get Started Today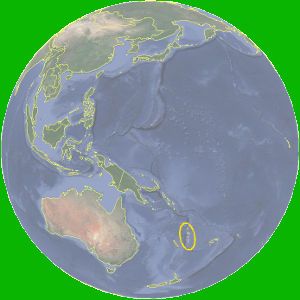 How To Start Today:
Enter Your Details Below…
By using this form you are agreeing to the following…
A police check and a health check will be required

You will have to show an independent income of at least US$2,500 per month.  That could be from projected income by starting a new company in Vanuatu, OR by supplying your services to the general population in Vanuatu OR If you are planning to retire that could be from investments or an existing business.

You have the fees required to finalise the request. (US$200,000 for a  single; or US$235,000 for a family of four)

A deposit of 35% will be held in a solcitor's trust account, to be released upon approval and full payment.

You will attend a swearing of allegiance and citizenship ceremony at Port Vila in Vanuatu.
I want to apply for a Vanuatu Passport...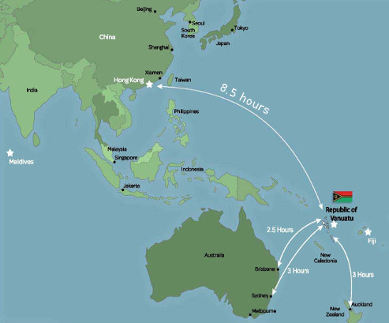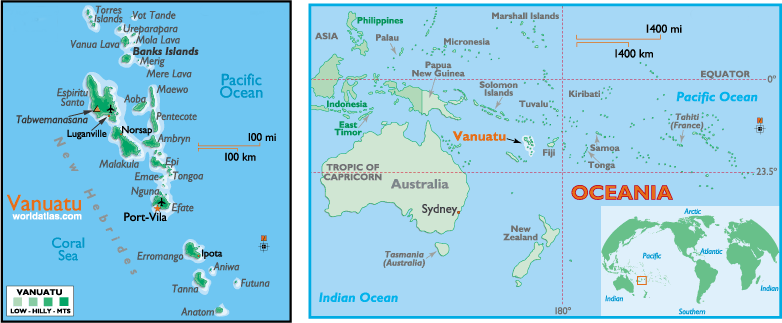 AUTHORISATION:
I Richard Butler, act as a qualified independent introducing agent of prospective clients for the grant of citizenship in the Republic of Vanuatu. I am fully authorised by J. Ngwele as a designated sub-agent for the Vanuatu Development Support Programme.  We are not restricted to any particular Territory neither geographical nor jurisdictional.
Vanuatu Passport and Permanent Residency Visa assistance available through:
Melanesian Waterfront Real Estate Limited
Vanuatu Registered Company #13817
International Phone +612 8007 3803
Postal address: PO Box 1044 Port Vila,
Efate Island,
Vanuatu
Australian Marketing Office:
Postal address: P.O. Box 251,
Oyster Bay NSW 2225, Australia
Web: mwrel.com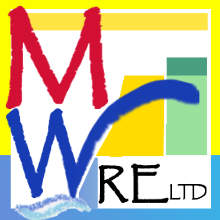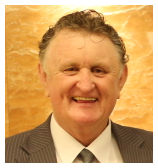 Richard Butler.
Telephone: +614 1700 7792
Authorised under the Vanuatu Development Support Programme
Richard is a resort property development specialist with over 35 years real estate experience in the South Pacific islands and Australia.  His expertise is used for concept theme and planning approvals, construction & project management and off plan selling as well as resort management and resort marketing, media placement, source funding and introducing investors.  From May 2012 to May 2015 he was  appointed for a 3-year term  as a Trade Commissioner to promote investment of large tourist resorts and infrastructure into the Republic of Vanuatu. 
In April 2017 Richard was reappointed as Trade Commissioner for a further three years.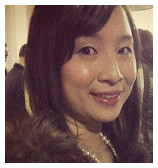 Connie Ng
Telephone +614 1115 5960
Registered Vanuatu Immigration Consultant.  Connie has a Graduate Certificate in Applied Economics & Finance with the Financial Institute of Australasia (FINSIA). She has a double Bachelor Degree in Commerce (Accounting) and Asian Studies (Chinese) with the prestigious Australian National University and graduated as a Golden Key Member (being the top 15% in academic ranking of her peers) where she was invited into the honours programme with both the Commerce and Asian Studies faculties.
For 3 years Connie  fulfilled the role as Trade Assistant for the Trade Commissioner of Vanuatu to Queensland, as well as being a Director of Melanesian Waterfront Real Estate.  She is bilingual in both English and Mandarin and has some conversational understanding of a few Chinese dialects such as Cantonese, Hainanese, Hokkien and Teochew.